[ Everything you need to pass your exams ]
From CEGEP to university, get access to..:
Video courses
Interactive quizzes
Revision guides
Question periods
And much more on replay
Find your course
[ Save time and increase the efficiency of your study ]
EdLive lets you study from wherever you want, whenever you want, at your own pace, with constant supervision. Join our revision courses and quickly become autonomous in your study and independent of your study environment. 
[ Our videos make your material crystal clear ]
Straight to the point: Important theory for the exam. Method box. Lots of practice. No time for nonsense. So if you too want to have a revelation when you read the equations for your exercise, join our revision courses.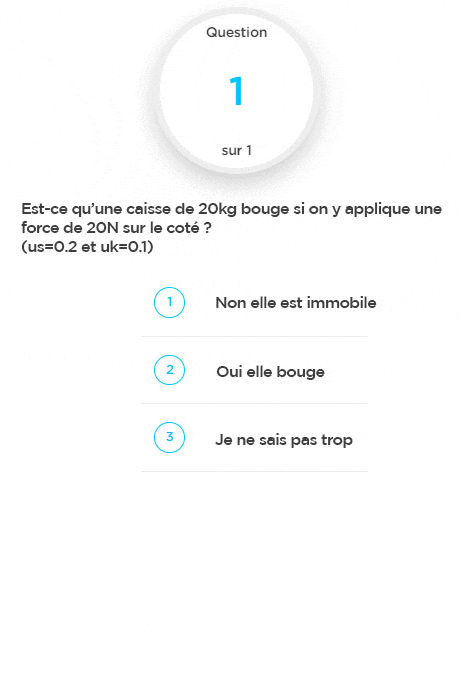 [ Improve with our detailed quizzes and solutions ]
Put yourself in exam conditions, get your neurons firing, and enjoy succeeding. But please stop rubbing your eyes, because you've read it right: HAVE FUN! Our interactive quizzes let you practice the theory you've seen, and compare it with the practice you may not have understood yet, thanks to our video solutions.
[ Our revision guides make studying easier ]
Drowning in a sea of theory? Let's sum up your 200-page manual in just twenty pages: important exam theory, method box, tips, classic mistakes to avoid, practice. Practice. And Practice. Oh yes, we almost forgot the most important part: the solution books, of course!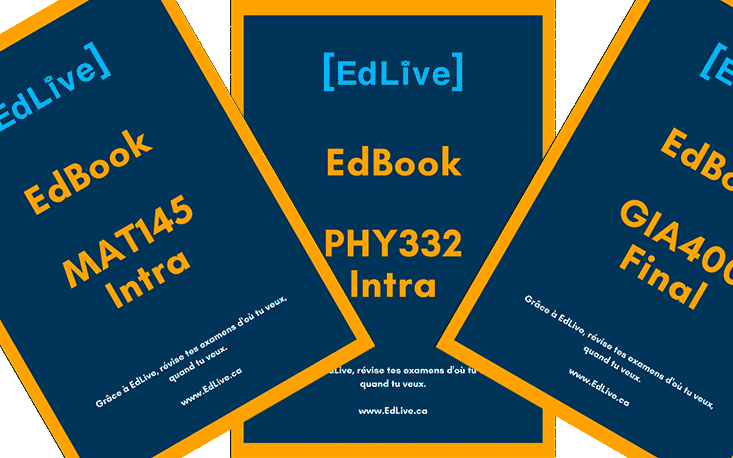 [ Skip the hurdles with our Q&A ]
Get answers to all your questions and don't get stuck in your study. Yes, yes, all your questions. On the other hand, if you ask us to solve the RIemann hypothesis (a 160-year-old problem still unsolved), we'll probably refer you elsewhere! 
[ Join those who understand everything ]
Access quality revision so you're ready on D-day to perform at your exams
Learners have taken a course using EdLive technology.
EdLive students pass exams with flying colors
The number of views of our tutoring videos
EdLive is proud to offer free mathematics resources for students and teachers in Secondary 4 and Secondary 5 in Quebec. These educational resources can be used directly by students, but are also available to teachers in Quebec's Ministry of Education school network who wish to use our resources as a complement to their own teaching resources. It's a gift! 🤓